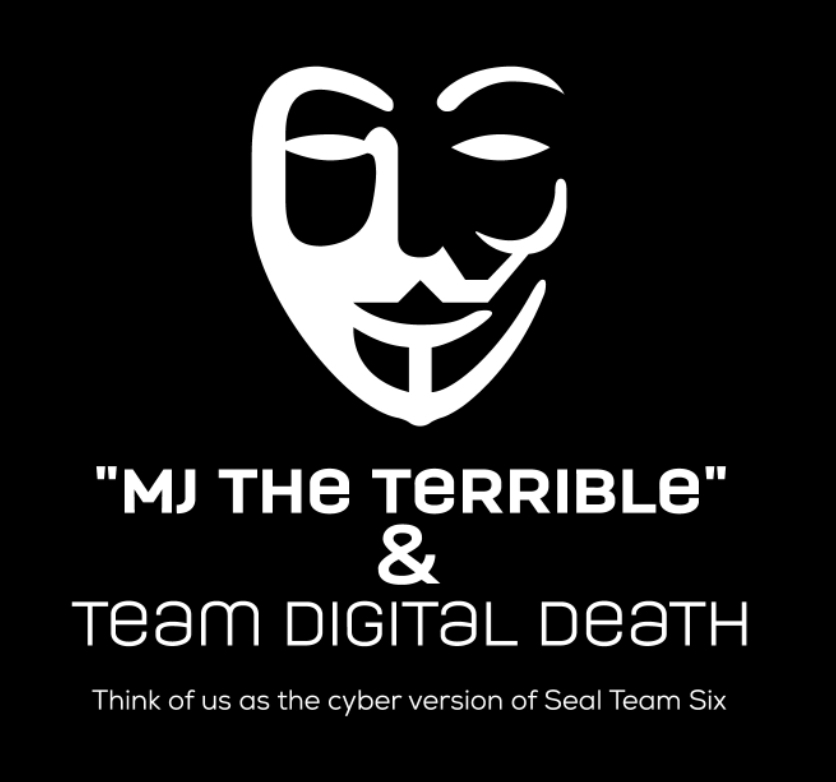 "MJ The Terrible" & Team Digital Death – Solving the biggest challenges in cyberspace, since 2012 – We specialize in the impossible, and we have never failed to complete a job we have accepted – Think of us as the cyber version of Seal Team Six.
Assess system vulnerabilities by deploying penetration testing.
Create virtual environments, to allow organizations to test real world applications, to prevent implementation risks.
Eliminate system redundancies and inefficiencies, to allow for maximum network/system functionality.
Determine the sensitivity of encrypted data in order to recommend appropriate security measures.
Develop, deploy, and track security applications on classified open source platforms.
Build infrastructure that will alert action teams when vulnerabilities in the system are detected.
Design, test, and implement safeguards, to ensure system/network integrity.
Locate and eliminate security vulnerabilities, by implementing applicable tools and solutions.
Work with network administrators to recover data after a security breach.
Create fully customizable security solutions when necessary/requested.
UNLEASH HELL ON ALL THOSE WHO DIGITALLY TRESPASS!
We are not cheap, but you will get what you pay for and more.
Serious inquiries only- [email protected]
To reach "MJ The Terrible" directly- [email protected]